The Fix the Links – Residents Rail Action Group held a rally in Ardeer on Saturday 20 October to protest increases in noise and pollution from the Regional Rail Link (RRL) project.
Residents marched from Ardeer train station to Ardeer Community Park and heard speakers from Fix the Links, and supporting groups such as Sunshine Residents and Ratepayers Association and Friends of the McKay Gardens.
Fix the Links are currently circulating a petition to the legislative assembly  – you can print off a copy from here for you and other concerned people you know to sign (phone Geraldine  on 0423 158 422 for details of where to return signed petitions).
Your small effort can make a difference.  We managed to reduce RRL impacts on the Gardens:
Acquisition of 176m2 land reduced to 5m2
Historic gates no longer being relocated
Pedestrian access from Albion will now be retained
Focus on tree conservation and protection
Input to the replacement Sunshine footbridge
This was due to residents making a stand – attending rallies and meetings, writing to media and MPs or signing a petition – it all helped.
Please think about supporting our friends and neighbours in Ardeer and Albion.
Residents march in the Fix The Links Rally – Ardeer 20 Oct 2012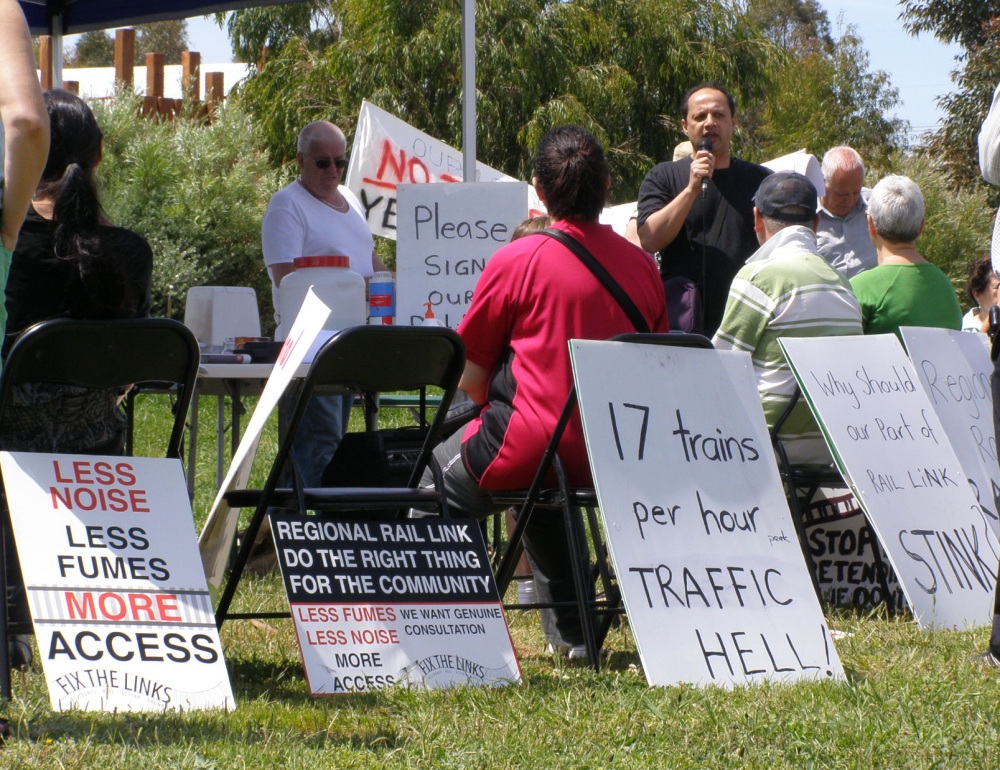 Maurice Sibelle from Fix the Links addresses the crowd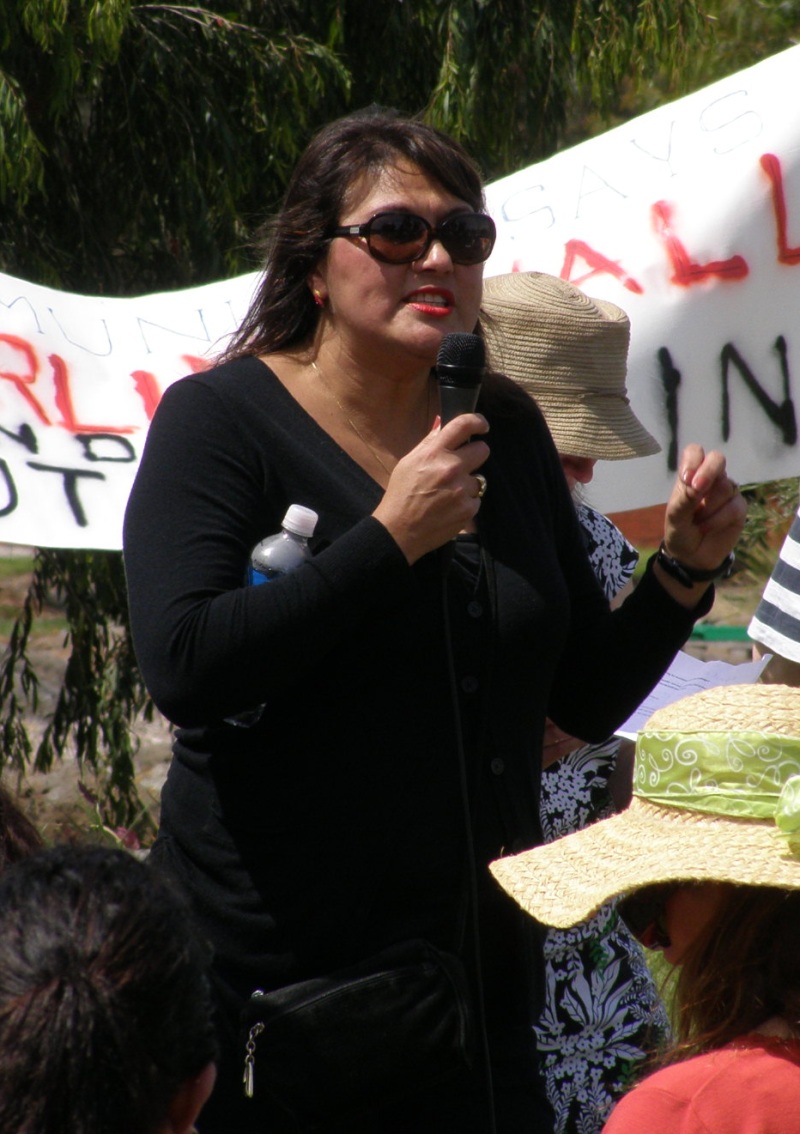 Darlene Reilly from SunRRA
Catherine McDonald from Friends of McKay Gardens