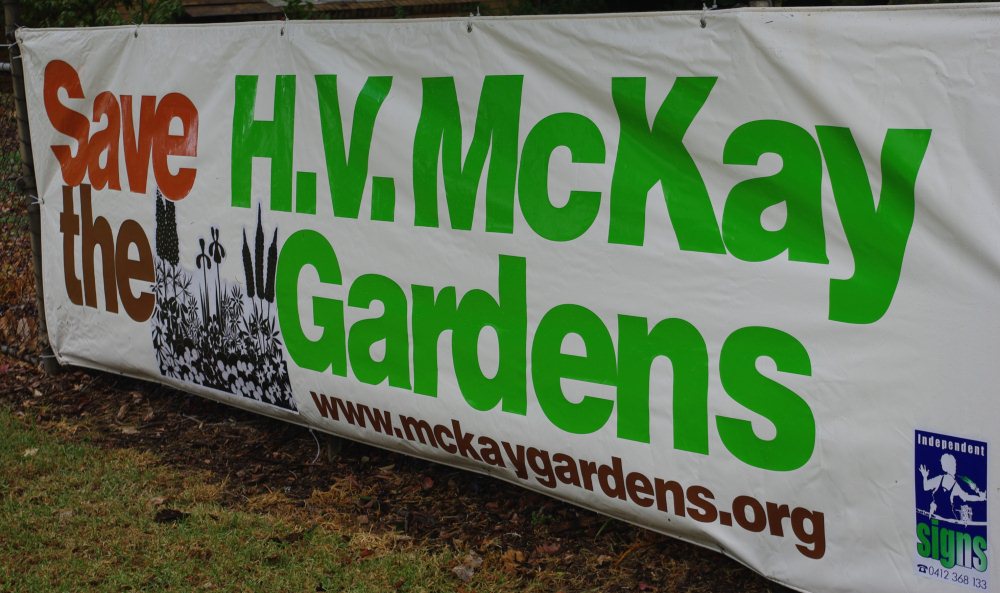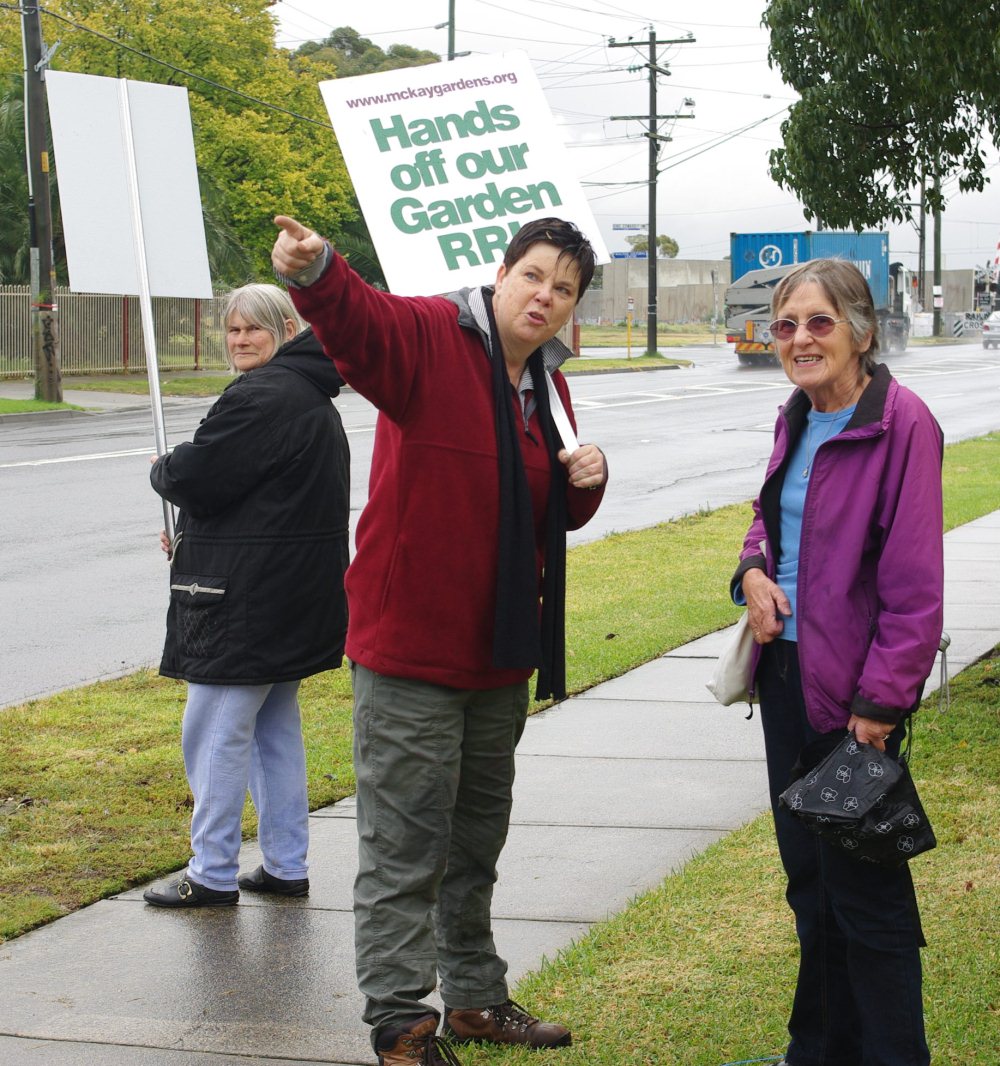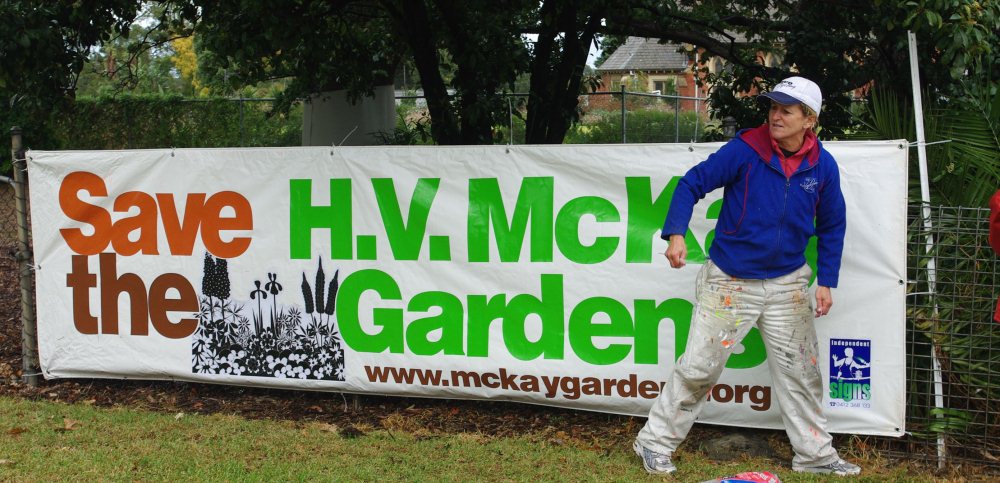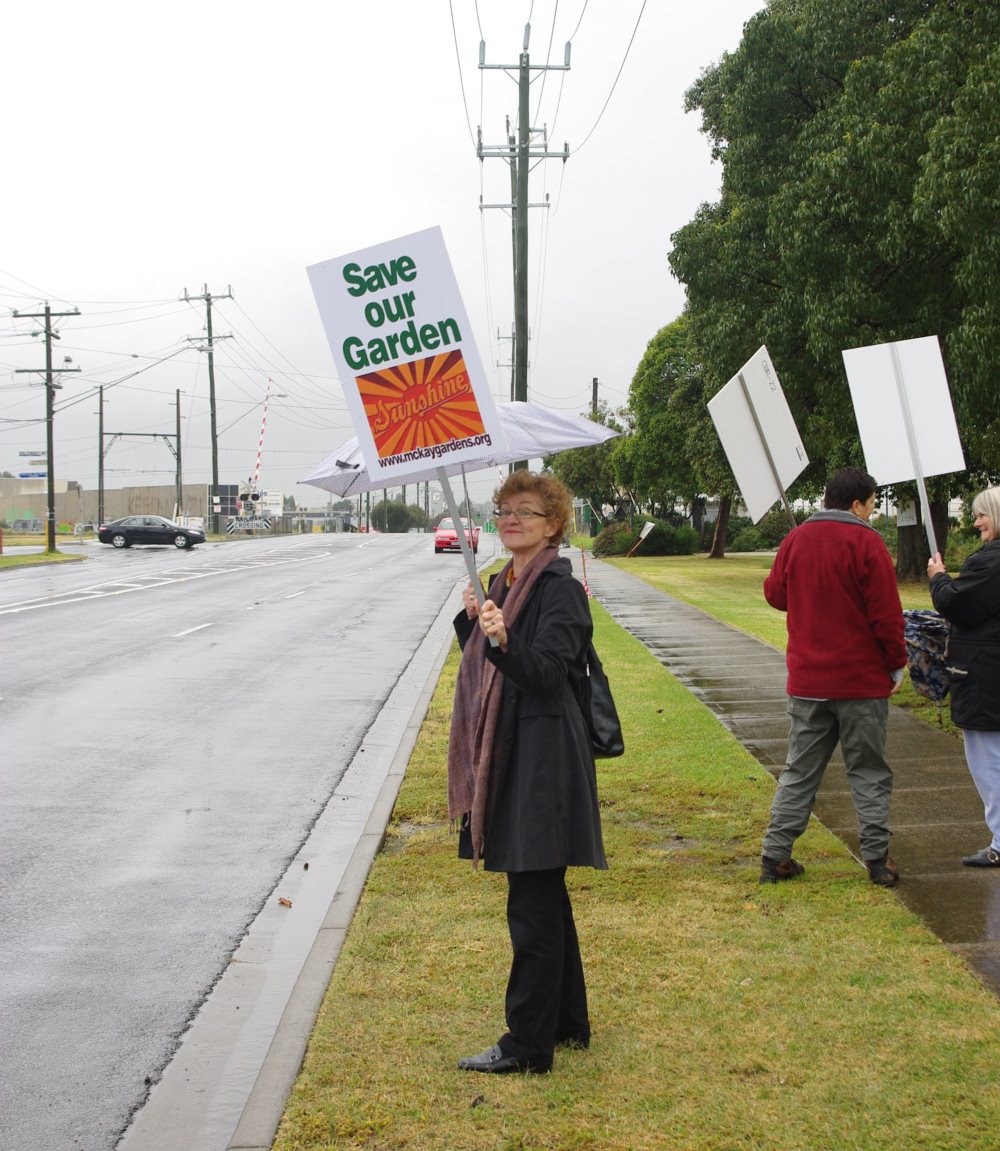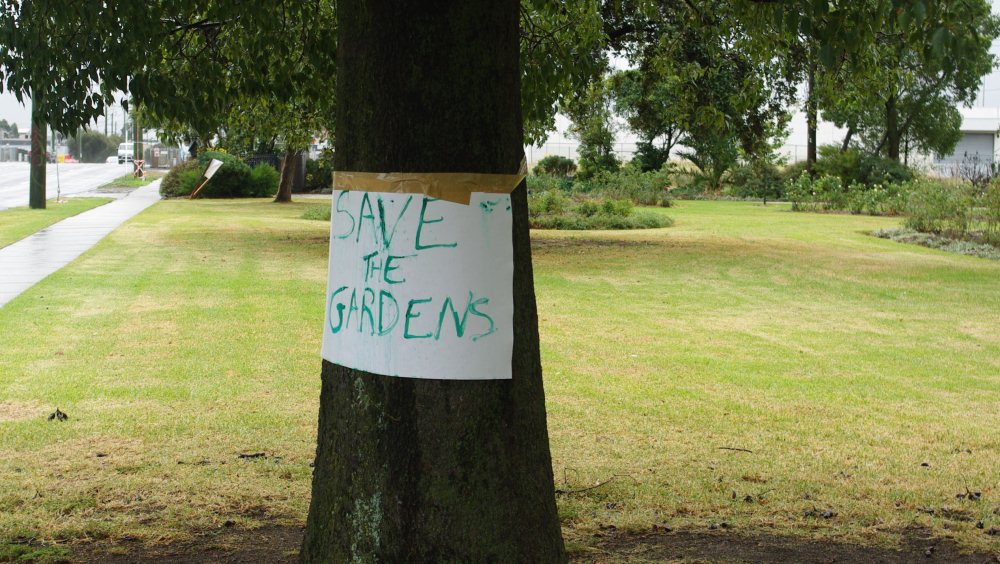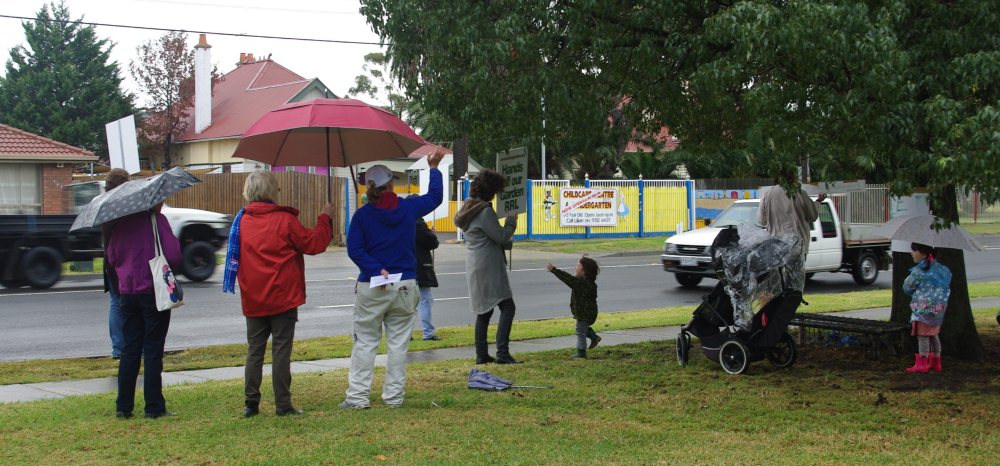 A rally was held today in the HV McKay Memorial Gardens to protest the Regional Rail Link project's proposal to strip land and original fabric from the Gardens.
Around 20 people braved showers and bitter cold between 11-12pm and received a lot of support from people walking and driving past.  The Brimbank Weekly, Star Newspapers and the Brimbank Leader took photographs whilst Channel 7 filmed footage of the protesters.  Friends President, Catherine McDonald conducted several interviews.
The Friends were delighted when McKay family member, Barb Edwards dropped in to show her support – travelling all the way from Mooroolbark!
Keep an eye out for the story and drop in to the Gardens on Saturday 14 April to sign the petition!  More about that in a future post.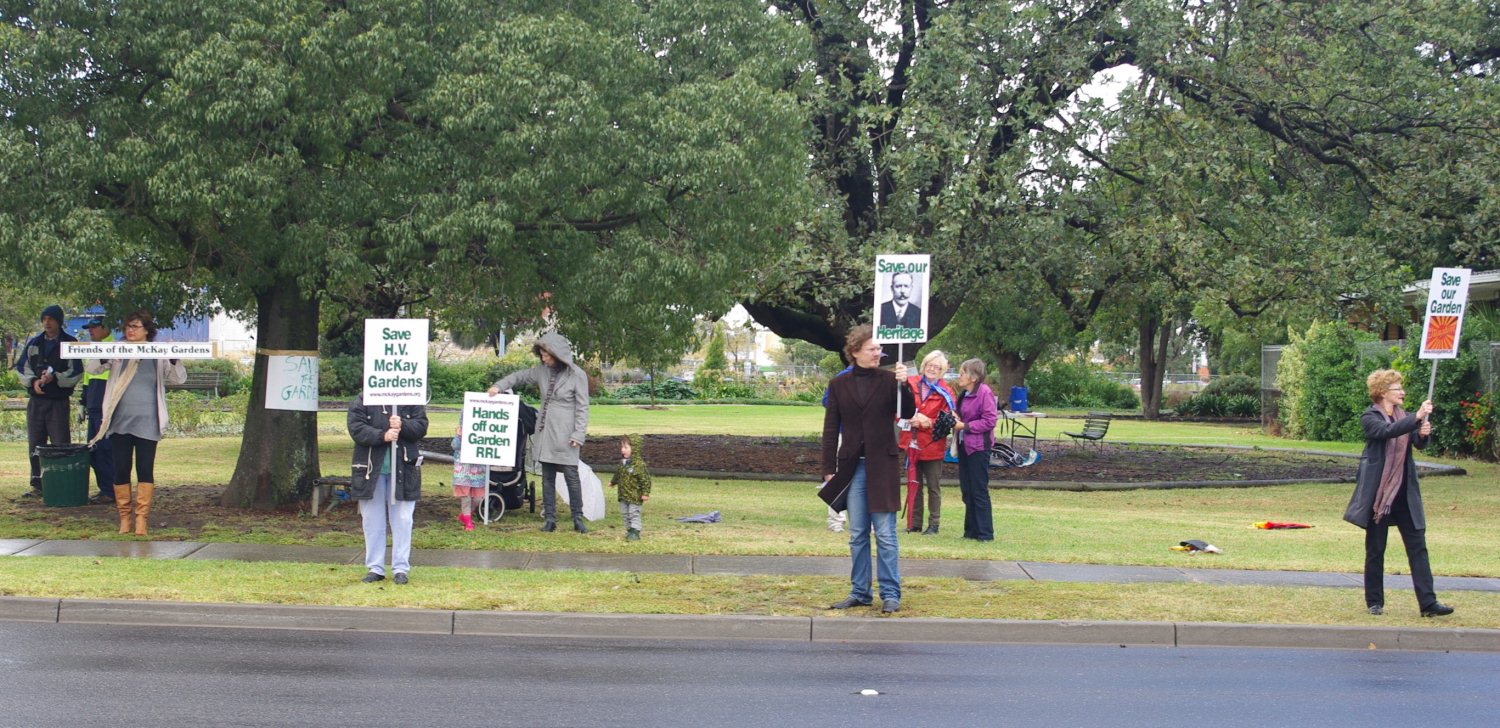 Thanks to local business owner Leanne from Independent Signs – 28 Lynch St, Sunshine Vic 3020 – (03) 93113537 or 0412 368 133 for her continuing support and creating the fantastic banner and placards you can see in the photos.