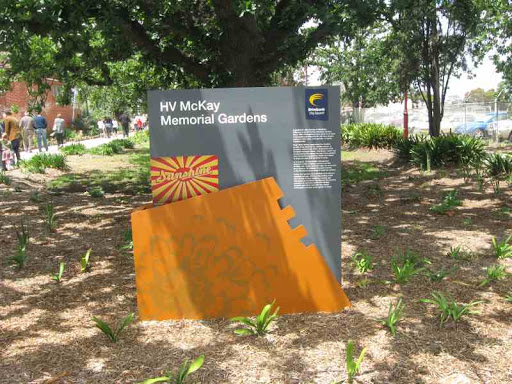 Well Ladies and Gentlemen the centenary celebrations were a big success. (We had some trouble with the rain – but how can we complain about that!) About 200 people turned up to listen to the bands, view the photographic display and most importantly, stroll through the Gardens. A big rush by Council before the kick off day saw all our interpretive signs installed, the restored wrought-iron gates and Gothic pillars replaced and the garden beds spruced up. In addition we were in the end able to organize a centenary tree planting (a Bunya pine courtesy of the McKay Family) to commemorate our first hundred years and to look forward to the next 100 years.

Our interpretive signs
Restored gates and pillars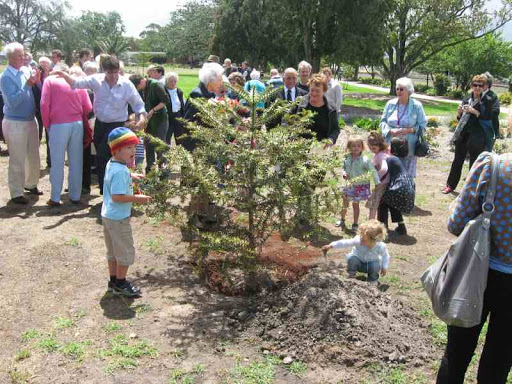 Centenary Tree planting of Bunya Pine.
From Wikipedia, the free encyclopedia
The Bunya Pine (Araucaria bidwillii) is a large evergreen coniferous tree in the genus Araucaria, family Araucariaceae. It is native to south-east Queensland with two small disjunct populations in northern Queensland's World Heritage listed Wet Tropics, and many fine old specimens planted in New South Wales. It can grow up to 50 m.
The Bunya Pine is the last surviving species of the Section Bunya of the genus Araucaria. This section was diverse and widespread during the Mesozoic with some species having cone morphology similar to A. bidwillii, which appeared during the Jurassic. Fossils of Section Bunya are found in South America and Europe.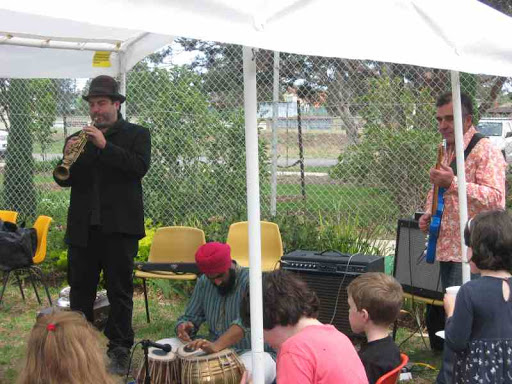 And the band played on. The Legless Lizards.